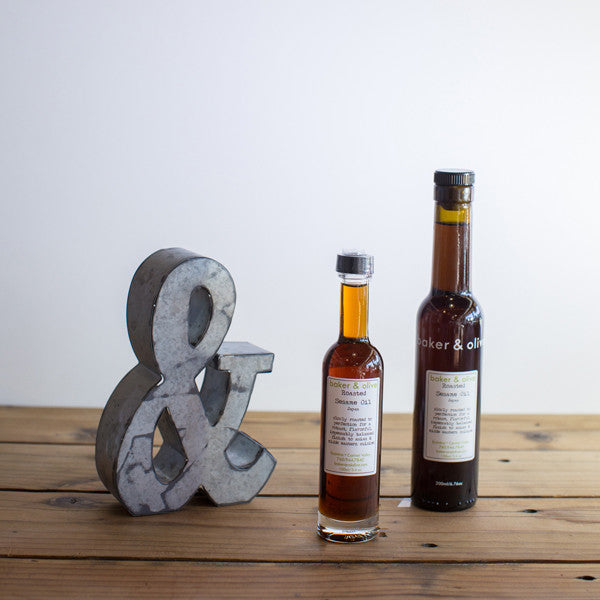 Roasted Sesame Oil - Japan
Regular price $ 21.99 Sale
not all sesame oils are created equally. there is everything from low quality oxidized to the finest roasted sesame oils from Japan. we chose to bring you the latter, the best food comes from the best ingredients. robust, flavorful, impeccably balanced. - a must have
ingredient for asian & middle eastern cuisine. fantastic on ahi poke, stirfrys, sesame chicken, beef or pork, couscous w/ roasted vegegables, any asian inspired
dressing or marinade or baking crusts & pastries.